Elastic Displacement Sensor
Elastisense
Displacement sensor whit elastisk sensor element.
There are many applications, such as:
Materialtest- static or dynamic
Monitorering of dicplacement/relocating over time in building, bridges,
towers etc.
The sensors are availabel in measurment ranges:
20mn – 50nm – 100nm – 250nm
Other measuring ranges and fixing brackets and task.
Overstroke and misalignment tolerant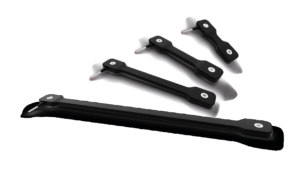 • Continuous encapsulation in high grade silicone rubber (IP68)
• Built-in environmental compensation
• Tolerates aggressive use
• Withstands harsh environments
• Weather (incl. UV) resistant coating
• No moving parts
• No maintenance
• Choice of signal outputs
• Multitude of customisation possibilities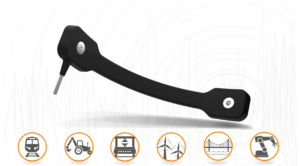 Predictive           Analytics             Condition                Process
   maintenance                                   monitorering         automation
Displacement sensors from ElastiSense are precise yet mechanically flexible in 3 dimensions.
Displacement and position sensing for a wide variety of industrial segments.
Power supply 12- 24V DC. Analog output: 4 – 20mA (0-5V or 0-10V) Sampling rate: 1000 Hz
Protection rating: IP68